Hand-Lettered Wooden Sign: 12x12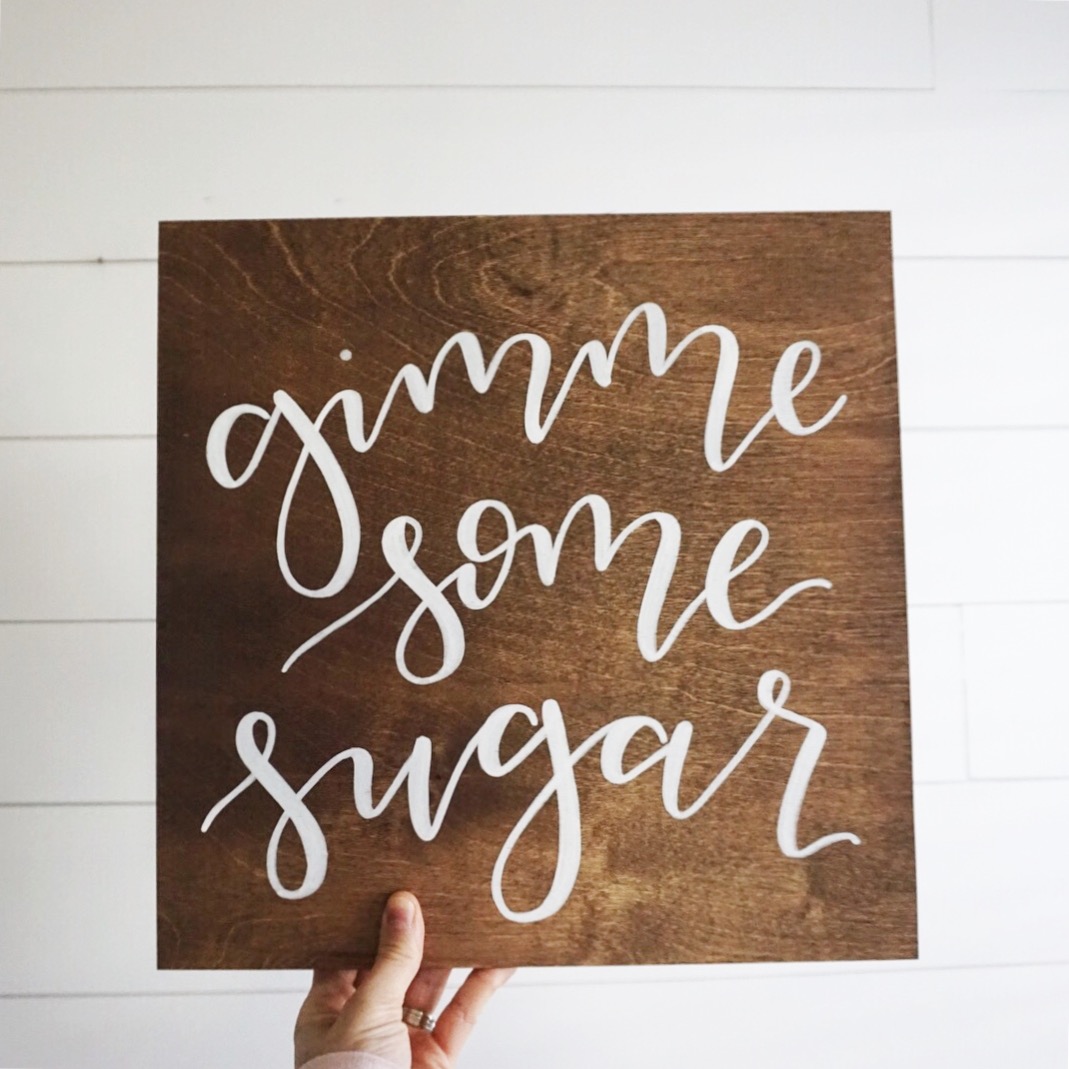 Hand-Lettered Wooden Sign: 12x12
This wood sign is hand stained and hand painted. It comes ready to hang, and would look great on a wall, mantle, or tabletop! The sign is hand lettered in calligraphy with an oil based paint pen.
Dimensions 12" x 12"
Stain: dark walnut
Paint color: white
Due to the fact that the media is wood, please note that the stain color may not be consistent across the entire piece.